Save money on football tickets
Support your club & help fill the arena with Tickital.

Scan me & download the app!
Benefits supporters and the club
Flexible season tickets
Rent out your season ticket when you are not using it or rent a ticket for the match.
No chairs should be left empty!
Help your club fill the stadium by renting out season tickets not used for a match.
Don't worry about being scammed
Secure payment with Swish to Tickital so that both buyers and sellers are safe.
How renting out works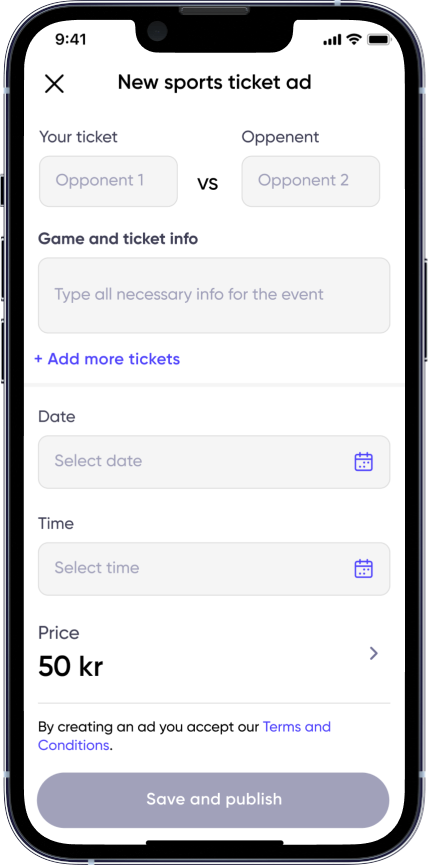 1. Simple, smooth and safe
Press "Create ad" to rent out your digital season ticket. Fill in the information about the match and your ticket.
2. Approve the booking
Ping! The buyer pays Tickital when they book a ticket. You must now accept the booking in your profile under "sales".
3. Copy and paste
The transfer takes place via the ticket issuer's or club's platform. In Tickital you will find the name and e-mail of the renter. Copy, paste and send.
4. Your ticket is rented out
All done! The money is paid out from Tickital to you via Swish as soon as the renter confirms the ticket as received.
How it works to rent
1. Select your ticket
Select the ticket in the ads list for the match you want to attend. Tap on the ticket to see the match and ticket information.
2. Book and pay
You pay to Tickital with Swish. In this way, both you and the seller are safe! If the booking is cancelled, the money is automatically refunded.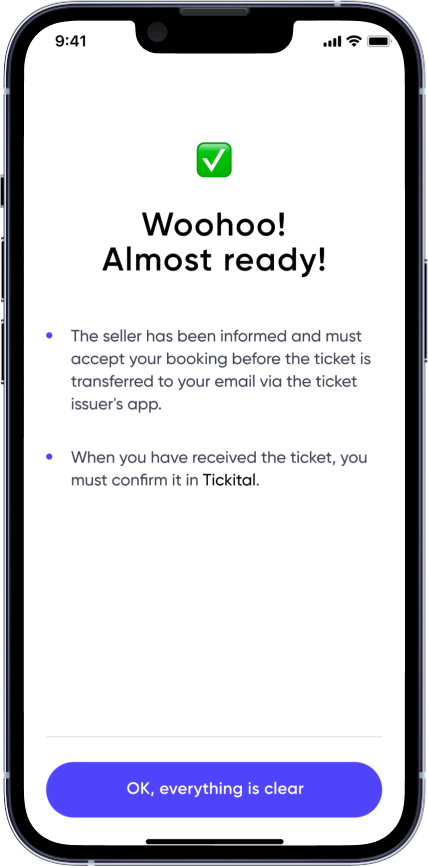 3. Receive the ticket
When the seller has accepted your request, he sends you the ticket. It usually takes a few minutes before you have received the ticket.
4. Enjoy the game!
Confirm the ticket as received in your profile under "purchases" and the money will be paid out from us to the seller. You can find the receipt in the app.