Public transport is now flexible
It is easy to save money on your bus and train tickets with Tickital.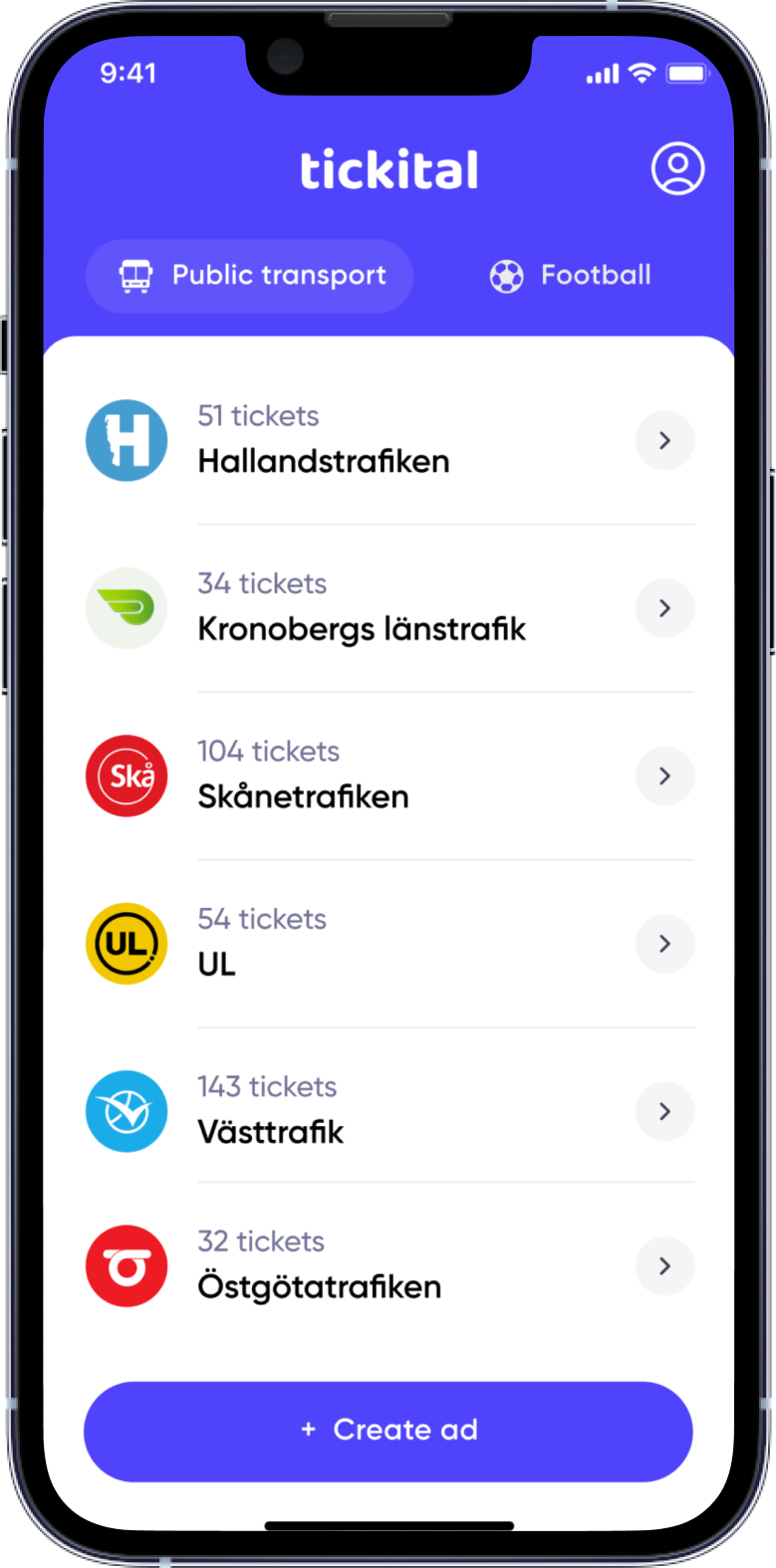 Secret door to the app
The more the merrier
Flexibility
Rent out your digital ticket when you are not using it, or rent a ticket when you need one. Cool right?
Pay less. Save more
Renting is often cheaper than buying. But if you buy one, you have the opportunity to rent out your ticket.
Simple, without hassle.
No physical meetings required and secure payment with Swish. Everything via your phone.
How renting out works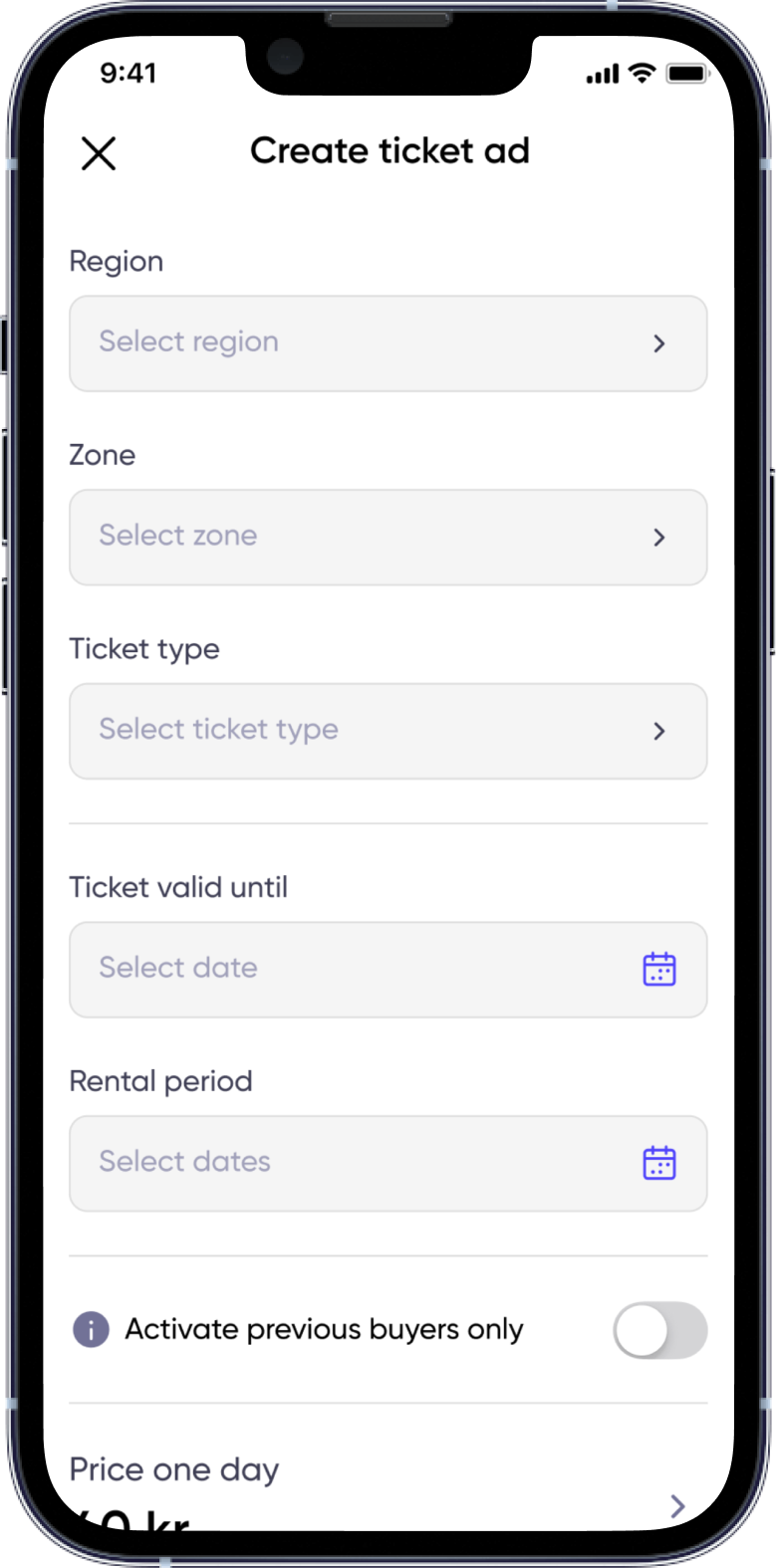 1. Simple, smooth and secure
Rent out your ticket when you do not need it. All you have to do is enter the price, date, ticket type and zone.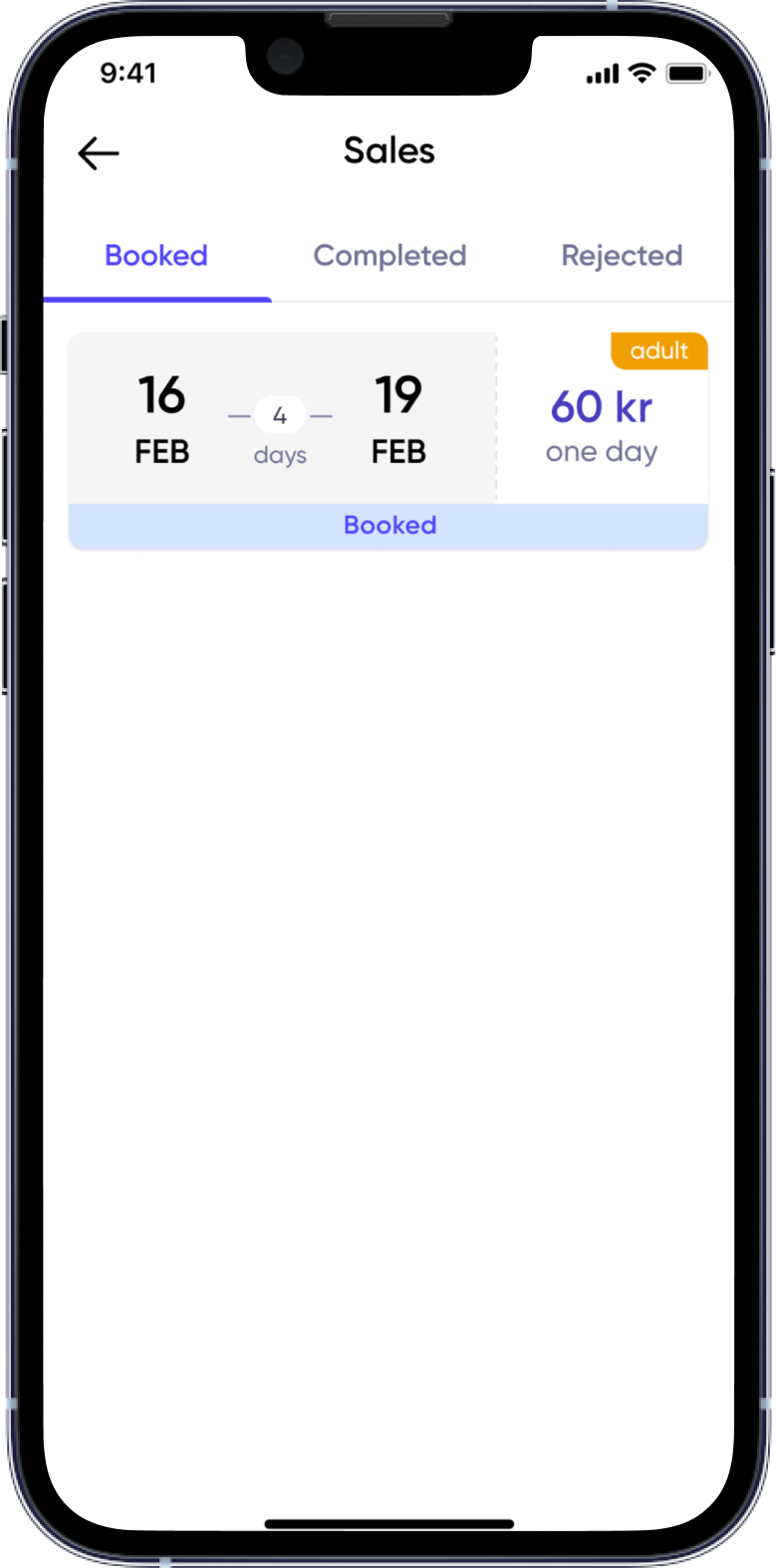 2. Approve the request
Pling! Soon your ticket will no longer be yours. Temporary at least. You need to accept or deny the request before sending over the ticket.
3. Copy and paste
You must now transfer the ticket to the renter. The transfer takes place via the ticket issuer's app. In the Tickital app, you will find the info you need to transfer the ticket. Just copy and paste the number.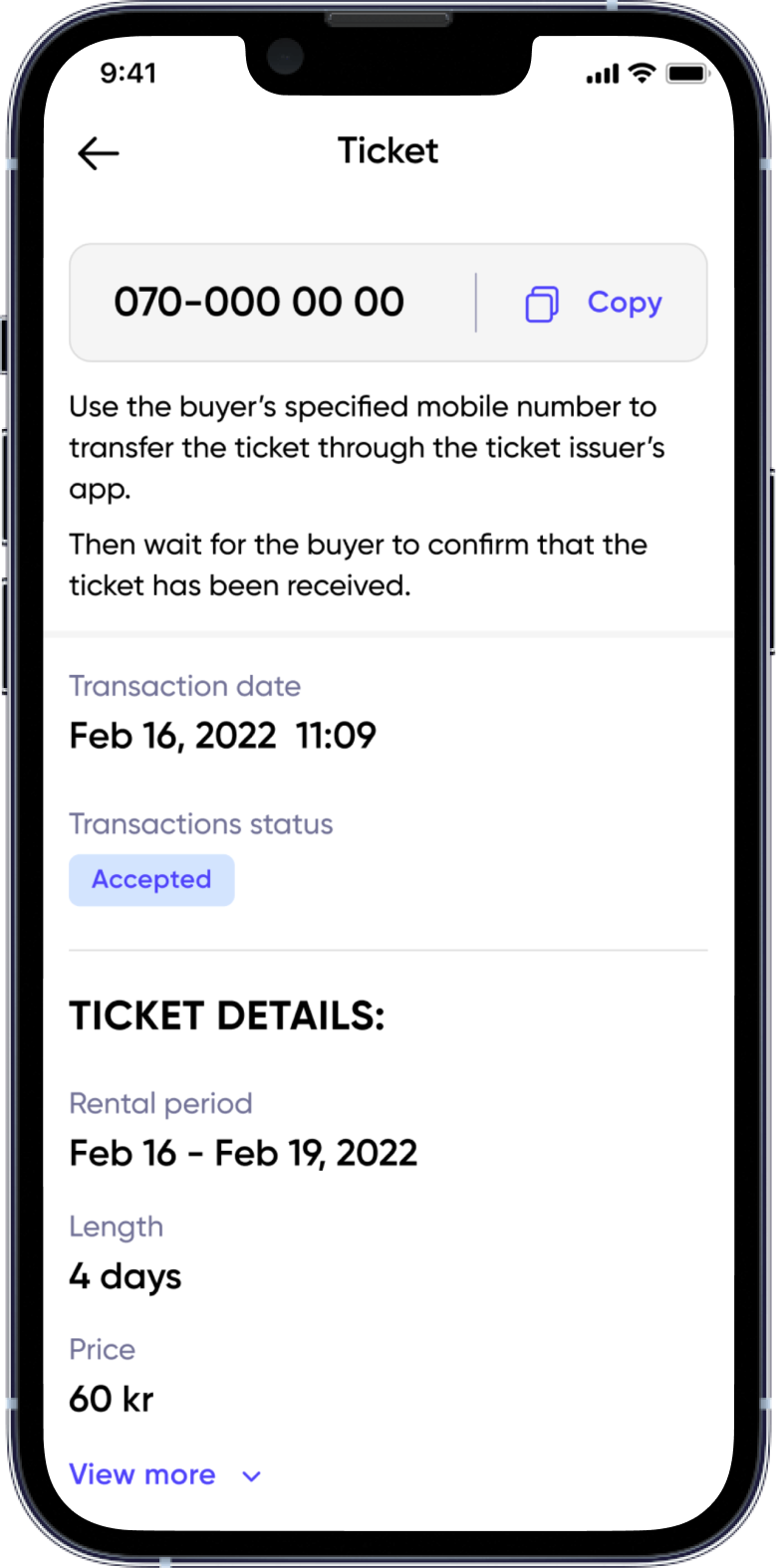 4. Your ticket is rented out
All done! You have now rented out your ticket. Sharing economy is awesome right? You will get a Swish payment from us as soon as the buyer marks the ticket as received.
How it works to rent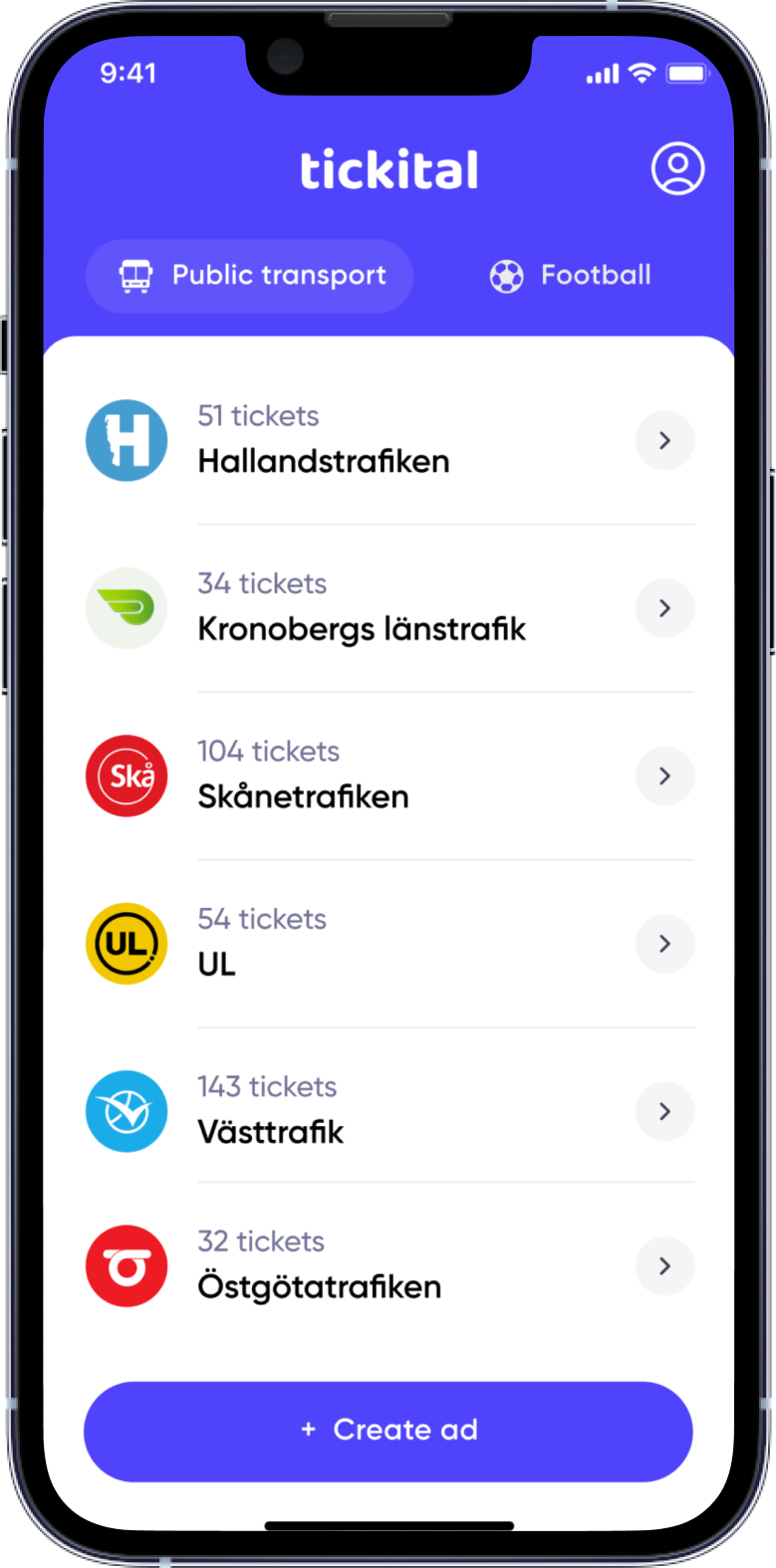 1. Select ticket
Choose the ticket in the ads list that suits your needs. Press the ticket you want to rent to see price, date, ticket type and other information.
2. Time to pay up
You pay smoothly for your chosen ticket with Swish. As simple as it gets, without any hassle.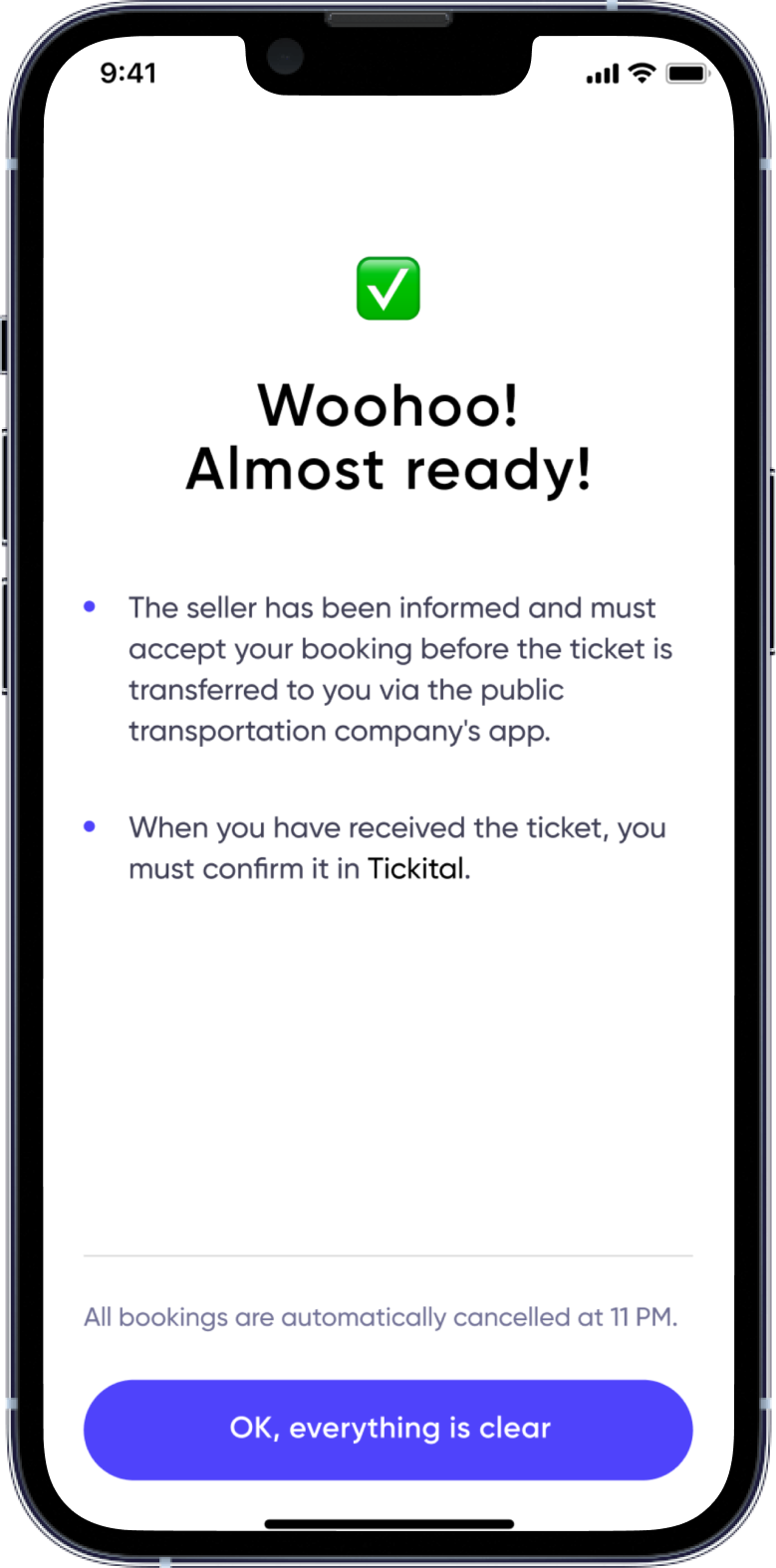 3. Receive the ticket
Once the ticket owner has accepted your request, he will send the ticket
to you. It usually takes a few minutes before you receive the ticket.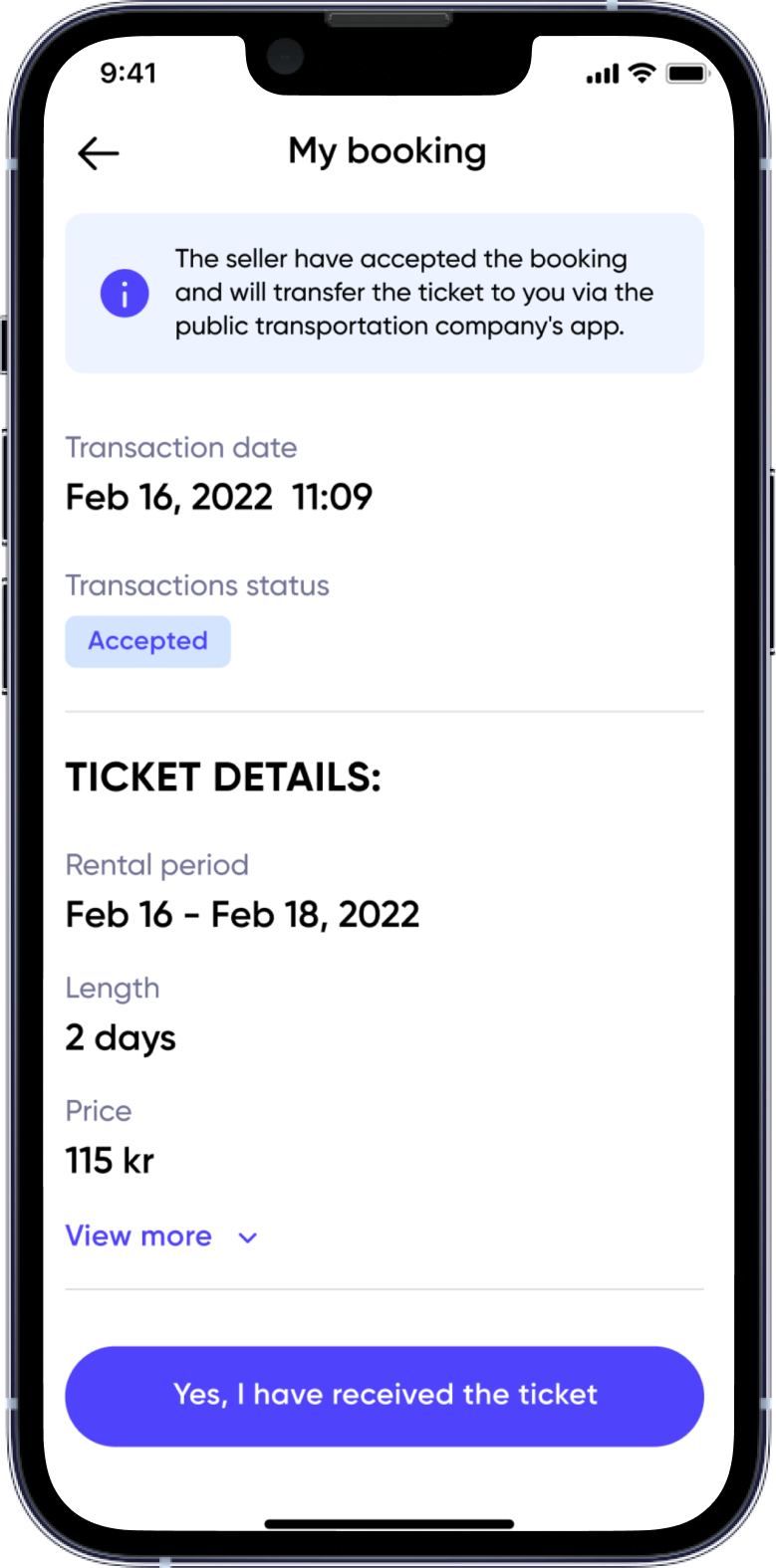 4. Done!
Now you have received the ticket you have rented in a sustainable way.
The receipt you find in your profile.